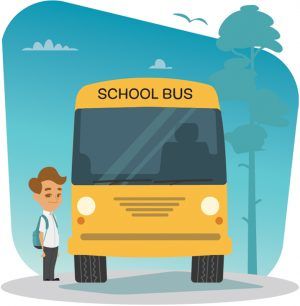 We are looking for drivers with a strong commitment to safety and customer service looking to make a real difference to the lives of the families and children in your community.
Are you looking for a new challenge? Do you want to learn a new skill? Are you looking for the opportunity to earn money and still have a life outside of work?
We need full time, part time and casual school bus drivers to safely transport some extremely precious cargo. A special job requires special people!
Some other rewards include:
Flexible hours
Save on daycare, take your children to work with you
Weekends, School Holidays and Summers off
Save gas, keep your bus at home
Local Routes
No previous experience required, license & training provided
Highly Competitive Wages
Additional earning opportunities performing field trips and charters
Modern well equipped fleets with automatic transmissions, cruise control and push button door operation
Fleet configurations of mini-vans, small and big buses
Many of our Drivers are:
Stay at home parents and guardians
Retirees
Shift workers, seasonal workers, and part-time workers
Transit Drivers
People with flexible home-based businesses
Have more questions? Click HERE