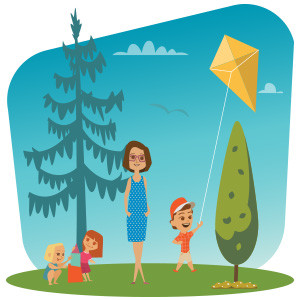 CLASS is committed to building strong child care partnerships in order to support students, families and communities.
Research has shown that the early years, from conception to age six, are the most significant and influential years in terms of brain development, learning, behaviour and health.  High quality licensed child care programs also enhance school readiness and help children achieve later school success.
Our core functions within Child Care services is to oversee the implementation and management of all child care initiatives for Lambton Kent District and St. Clair Catholic District School Boards.  We also act as a system resource and liaison for the School Boards, the Ontario Ministry of Education, Local Municipalities & Consolidated Municipal Service Managers (CMSM) and Child Care Providers.
To learn more about the Boards' commitment to child care services, checkout the Child Care Policy here. We also encourage you to explore this CLASS business unit further by using our sub menu links on the right hand side of the page, or below if you are viewing this page on a mobile device.