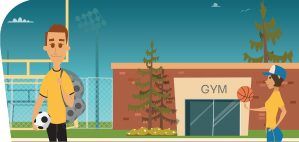 We are now accepting summer Community Use of Schools rental applications!
If you already have a school rental booking account please log in to your account and utilize the calendar to see which schools are available for community use this summer. Alternatively, if you don't have a current rental account, please contact the rental office at 519-627-0835 for assistance.
The flyer below was sent to our Community Use account holders via email. Please check it out!
Related posts